It does not matter how old your beloved pooch is; they deserve a supportive and comfortable doggy bed to give them a place to sleep and relax. Even if your dog likes to sleep in your bed or on the sofa, it is important to provide them with a dedicated bed of their own so they can associate it as a place of solitude and relaxation away from human company.
Doggy beds on the lower end of the budget range are particularly prone to be destroyed quickly, furthermore, cheaper beds tend not to meet all the requirements that a good dog bed should. The biggest factor in our books is comfort. The ideal dog bed should support all of your dog's body to give them a perfect rest. Elderly dogs especially need full support to ease the pressure on their aging bones and joints.
The Best Heavy Duty Dog Beds
$$$ Premium | $$ Midrange | $ Budget

| Image | Dog Bed | Features | Our Rating | Price |
| --- | --- | --- | --- | --- |
| | Kuranda PVC Dog Bed | Easy to Clean. Supports up to 125lbs with a High strength PVC frame. Structural integrity of the the frame is guaranteed with a 1 year warranty. Check Prices | | $$ |
| | K9 Ballistics Orthopedic TUFF Dog Bed | Designed for for LIGHT or MODERATE chewers. Easy to clean and super durable Nylon cover resists scratching, chewing, hair, water, dirt, and odors. 90-Day Chew Proof Guarantee. Check Prices | | $$$ |
| | Orvis Toughchew Dog Bed | Ultimate chew-resistant fabric. Engineered in a full ripstop weave from very tough and durable 1,000-denier nylon. Full refund if your dog chews it. Check Prices | | $$$ |
| | K9 Ballistics Round TUFF Dog Bed | Comes in a variety of designs. Fluffy, Lightweight, polyester mattress resists odors, moisture buildup, and clumping. Covered by a 90-Day Chew Proof Guarantee. Check Prices | | $$$ |
| | Orvis Deep Dish Toughchew | Luxuriously soft with supple chew-resistant microfiber. Looks great in any home with a streamlined, handsome shape. Refund Guarantee if your dog can chew through it!. Check Prices | | $$$$ |
Intro to Chew Proof Indestructible Dog Beds
Welcome to the ultimate guide for Chew Proof & Indestructible Dog Beds! If you are here, then you are probably sick and tired of buying your beloved pet a comfortable bed to lie on only to come downstairs in the morning to find out they have chewed it half to bits. Do not despair; we have looked at a wide range of indestructible and chew resistant dog beds in every budget category and presented them in a helpful comparison table above. For further information about these beds including a buying guide, please see below.

Most dog beds on the market today are not designed to withstand chewing and general wear and tear. They may look nice and comfortable, but they will probably need replacing in a few months time.
Dogs Love to Chew
It is a unfortunate fact; dogs innately like to chew on anything and everything they can get their teeth on. When choosing a doggy bed, many pet owners opt for one that is considered indestructible, chew proof or chew-resistant. Usually, these types of bed are made of tougher materials than traditional cotton or foam beds that cannot be easily eaten by the dogs. They are great to use even when training your dog to stop his chewing habits.

Dogs have very strong jaws and have been known to chew through metal, kevlar, wood and even brick!

The Search for Chew-Proof Items
Many dog lovers worldwide are constantly on a quest to find items that their problem pooch will not be able to chew through and destroy! Indeed, one of the most common items searched or is the chew proof doggy bed. We are lucky in 2016 – There is a broad range of chew proof beds available, each with their advantages and disadvantages and covering a wide budget range.
Many of the beds available are not necessarily chew proof, but made from fabrics that are chew resistant. They will not necessarily last forever, but they will last longer than standard dog beds.
Dog Bed Weaknesses
Many dogs are constantly on the look out for weak spots in an object they have taken a fancy. Zippers are a common weak point that features in many dog beds and is often cheap and flimsily made – especially in cheap dog beds. Other points of weakness include fabric edges, corners, seams and the cover material. If you have a typical inquisitive pooch, they will take no time at all to locate the weak points and start to exploit them.
Chewing & Biting are not the only ways that your pet pooch can wear down their dog bed.
Pet product manufacturers should consider a dog's nature and behavior when designing the perfect robust and hard wearing dog bed. As most of us know – Dogs are natural nesters and love to make a hole to sink into and lie – This is equally true when lying in a pile of dirt in the back yard or a dedicated doggy bed. A dogs nesting behavior can quickly wear down a beds fabric rather quickly, especially if you have a large breed of dog.
Doggy beds can also feature in games of tug of war which will quickly destroy it as well as general ripping and dragging. If you have a flimsy and poorly made bed, it will not last very long and will ultimately cost money replacing it all the time. We recommend you research and purchase the perfect heavy-duty dog bed that will last a long time if not indefinitely.
What Makes a Good Indestructible Bed?
With a thoughtful design with the right materials a dog bed can withstand the rigors of a dogs life whilst providing them with a comfortable place to nap. The perfect indestructible dog bed should meet some different requirements, and we have identified the most important ones to help you make the right purchase.
Dog Bed Filler
This section is only relevant regarding soft doggy beds.
Memory foam beds are fantastic for large breeds and elderly dogs with tired and aching bones as they offer overall support to all of their body reducing pressure on every point. The foam filling adapts to the body shape perfectly and provides a relaxing sleep for your beloved pet.
If you have a lightweight pooch, then a softer support bed would be ideal as they would struggle to get comfortable in a dense memory foam style one.
Cedar Shavings & Polyester Fiber Fill are just a couple of the more common interior fill materials found in doggy beds. The material used will go a long way to determining how comfortable the bed will be for your pooch and its overall longevity. Look for beds that have their filling baffled in interlocked tubes.
Make sure the beds interior is well sealed, and the seams are very resistant to chewing from your dog. If your dog manages to breach the outer cover and the interior, then the filling material will leak out and create a choking hazard for your dog.
Zippers vs. Velcro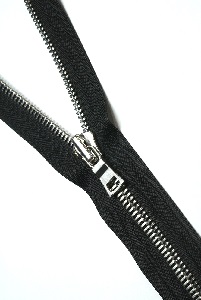 We recommend you avoid Zipper when possible. They quickly exploited by dogs, and they take a little time to get their inquisitive into the position to destroy the zippers. Avoiding Zips is quite hard as most covered doggy beds have zippers that make it easy for you to remove the cover for cleaning or replacement. Zippers are often found on the edges of the doggy bed making it easy to reach for a dog.
Industrial standard Velcro fastenings are a good alternative often found in beds which are often concealed on the bottom meaning your pooch cannot access it easily, especially when they are lying on the bed.
Rounded Vs. Right-Angle Corners
Rounded corners seem to lengthen the life of a heavy duty dog crate by making it more difficult for your dog to grab the edges and exploit the seams. Every little advantage helps in terms of longevity and if your dog cannot easily grab onto an edge they might give up in the long term.
Heavy Duty Outer Covers
The first line of defense against dog abuse is often an outer fabric cover. Most standard dog beds have a standard cover made out of fabric that has no heavy duty qualities. Of course, this is easily chewed up and destroyed. Heavy duty beds should have outer covers made from a strong, durable material designed to withstand chewing. An outer cover material should also protect against toilet accidents and be easily machine washable.
In Brief
A good Chew proof beds may include these features and qualities;
Resistant to Chewing and Wear & Tear
Comfortable & Provides Orthopedic Support
Useful to use indoors or outdoors.
Machine Washable And/Or Waterproof
Resistant to Odor, Fleas, Mites, Dirt
Reinforced Seams
Materials
Chew proof dog beds are often made of poly resin materials to withstand chewing and other external forces. The fabrics are often a ballistic nylon or heavy duty vinyl.  Often, framed-based dog beds are made of steel, aluminum, Nylon or PVC for added strength and support for your dog. Doggy beds come in a wide variety of colors, though many prefer the neutral tones that allow the dog bed to blend in with any home decor.
Health & Safety
Dogs, just like humans need sufficient and comfortable sleep to stay healthy. Giving your pet a bed to sleep and rest in means the owner will not have to share his bed with the dog. This promotes a healthier sleep environment for both pet and pet owner, reducing the risk of sharing dirt, bacteria, fleas, ticks and parasites. These dog beds are both safer and healthier for your pet than the other types of dog beds. The chew resistant materials will result in less mess and a less likely hood of veterinary visits if your dog ingests chewed bedding foam and fabric.
Features to Look for
Scratch Resistant
Repels Dirt, Stains, and Hair
Water Resistant
Easy to clean (Machine or Hand Washable)
Resistant to UV or Sunlight
Indoor / Outdoor Use
Popular Manufacturers
Luckily for dog owners a great many manufacturers have tried their hand at dog bed creation. Here is an overview of a few popular brands.
Kuranda
There is a favorite saying; "Every Dog Deserves a Kuranda Bed." The Kuranda PVC outdoor and indoor bed is an ideal dog bed for many reasons. The patented design protects the fabric from being chewed on by the dog. It has a very firm support that no cushion or pillow can match. The frame of the Kuranda is made of PVC which results in bed being very lightweight. It is an ideal dog bed for both indoor and outdoor use and can be easily washed whenever the need arises.
K-9 Ballistics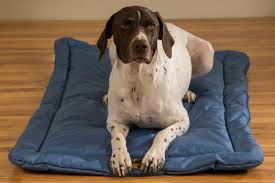 K-9 Ballistics is one of the most popular manufacturers of indestructible dog beds in the United States. All of the dog beds constructed by this company are of the highest possible quality and have a solid reputation for standing up to wear and tear over an extended period. Most of their beds not only have a great feel but look great as well. When needed, these beds can be easily machine or hand washed to remove dirt, food particles, hair, and stains.
The K-9 Ballistic dog bed manufacturers make the following types of beds: Orthopedic Tuff Bed, Tuff Bed Crate Pad, Mini Tuff Bed, Round Tuff Bed and the Original Tuff Bed. The Orthopedic Tuff Bed is the best choice for owners who want to take care of the joints and bones of their dogs. This particular dog bed uses a high-density foam which means the pressure on dog's bones and joints is minimized to a greater degree. For dog owners with puppies, K-9 Ballistics makes the Mini Tuff Bed. This chew proof dog bed can withstand any chewing attempts made by animals.
This is an ideal puppy bed bearing in mind that many puppies are usually very playful and chewing on anything is one of their favorite activities. The dog bed material is also water resistant and can be easily cleaned if the puppy soils its bedding. This dog bed also has bolstered walls that secure the puppy while resting or sleeping, along with an easy entrance and exit path.
Orvis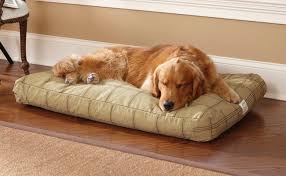 The Orvis ToughChew Dog bed comes with a money back guarantee if your dog chews through the chew-resistant double-layer construction. These beds are ideal for dogs who are active or persistent chewers.
Chew Proof Dog Beds come in many shapes and sizes to accommodate any dog. A dog's needs can vary based on breed, age, size, weight, and health. Observe your dog's sleeping habits and positioning to determine which type of bed is best for him.
Types of Chew Proof Dog Bed
Most chew proof dog beds can be categorized into one of three types.

Gorilla tough PVC beds that are nearly impossible for a dog to chew through. They are not the most comfortable beds, but they are indestructible. Manufacturers such as Kuranda make a good range of this type of bed that comes in a variety of different sizes and colors. Easy cleaning is also another advantage this kind of bed offers.
Soft and Pillow-like dog beds that are soft and cozy for your pooch to relax on. These beds are made from strong fabrics that are difficult to chew. These beds will never be as indestructible as the PVC style but some are made from very hard materials that could withstand a degree of chewing.  They provide maximum comfort for your pet while providing little protection against destruction and chewing.

A mix of Soft and Gorilla Tough. There is a range of dog beds that fall into the middle of the spectrum when it comes to comfort indestructibility. They provide a dog with a very comfortable place to sleep and relax while at the same time being almost indestructible to chewing. You would choose this bed if you want the best of both worlds and your dog is not particularly prone to destruction and chewing.
Dog Sleeping Styles – Is Your Dog A Stretcher or a Curler?
The Sprawler – A Pooch That Loves to Stretch Out
This pooch likes to stretch out and take up as much room as possible fully extending their tail, legs and head. This dog would be best suited to a mattress style doggy bed with plenty of room. Comfort can be increased with a supportive cushioning around the edges. Elderly and heavy dogs might appreciate memory foam for those elderly limbs.
The Curler – A Dog That Loves To Curl Up Into A 'Pretzel' Shape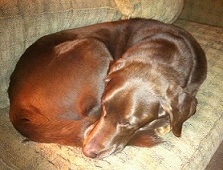 The curler likes to curl up into a round shape with their nose tucked into their tummy. Kind of like a cat. This style of compact shape allows for a smaller bed. This pooch would love a bed to sink into like a bean bag or similar. High walls will be a welcome addition to make things even cozier!
Ordering Tips
Ultimately before clicking the purchase button, you should make sure you have looked at a range of different options. When online shopping, the best resource available are customer reviews as they are mostly impartial third-party views from the same kind of people that you are.
Our Rating and Reviews
We have had a good look at a broad range of dog beds that could sensibly be described as "chew proof." We have done our best to cover as wide a range of budgets as possible. For a dog bed to be considered in our final list of best picks the dog bed must meet certain criteria such as:
Made of sturdy materials and fabrics
Easy to clean
Have a large number of customer reviews with a high rating
Be reasonably affordable (Good value – price ratio)
Meet the comfort demands of the dog
As you can see, we have left no stone upturned when looking at a good dog bed. We have looked at every detail imaginable as well as taking into account a decent number of customer reviews. As with most things, though, you should use your due diligence before making a purchase.
We have looked at a range of different tough dog beds and have listed them in our helpful comparison table. Please be aware that manufacturers are designing and selling all kinds of new doggy beds every year that might not have been featured here. We have however equipped you with the right information to help you choose the best chew proof bed available at the time that is suitable for your dog based on their habits, size and style of sleep.
Kuranda Walnut PVC Dog Bed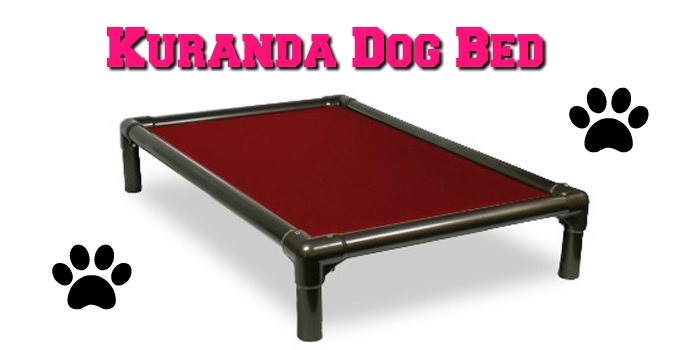 Overview
Established back in 1987, Kuranda has been producing quality cat and dog beds since. The Walnut PVC variation is one of their most popular beds available online, and it is easy to see why.
For starters, the bed is based on PVC frame making it able to withstand weights of up to 125 lbs – Ideal for those with heavy pooches! Some customers have reported that the bed is suitable for weights even higher than the official specs allow. The raised design allows your dog to feel comfortable, dry and cool at the same time as well as having orthopedic qualities for your pet. For heavier dogs, we recommend you choose the Kuranda All Aluminum Dog Bed or Bronze Aluminum Dog Bed.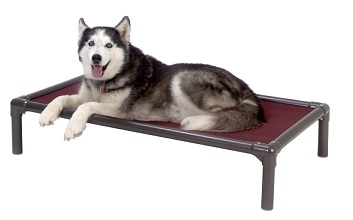 The fabric used is Cordura which is durable and abrasion resistant and most suitable for those with dogs that love to chew. The company has stood behind their 'chew-proof' claims by offering customers a guarantee for one year.
The Kuranda bed might not be the coziest or softest, but it can be easily cleaned by a wipe over by a wet washcloth. You should probably choose this bed if your pooch is prone to having toilet accidents often.
The Kuranda Walnut PVC comes in four colors – Burgundy, Forest Green, Khaki & Smoke.
Features
High-Strength PVC Frame allows large dogs up to 125lbs.
Ideal for Indoor Use
Raised/Elevated Orthopedic Design
Available in four different colors
Sizes
Kuranda Dog Bed is available in a range of different sizes to suit your particular breed of dog.

| Size | Outside Dimensions (Inches) | Fabric Area (Inches) | Weight Support |
| --- | --- | --- | --- |
| Small | 30 x 20 x 7 | 27 x 17 | up to 125 lbs |
| Medium | 35 x 23 x 7 | 32 x 20 | up to 125 lbs |
| Large | 40 x25 x 7 | 37 x 22 | up to 125 lbs |
| X-Large | 44 x 27 x 9 | 41 x 24 | up to 125 lbs |
| XX-Large | 50 x 36 x 9 | 47 x 32 | up to 125 lbs |
Quick Summary
Pros
Super Strong for Heavy Dogs
Easy to Clean
Guaranteed for 1 Year
Cons
Not Cozy
Rigid Construction
Not suitable for outdoors
Great for those that need a chew-proof dog bed that is easy to clean. Available in a range of colors giving you the option to match your dogs personality and home decor. Guaranteed for one year by the manufacturer.
---
K9 Ballistics Orthopedic TUFF Dog Bed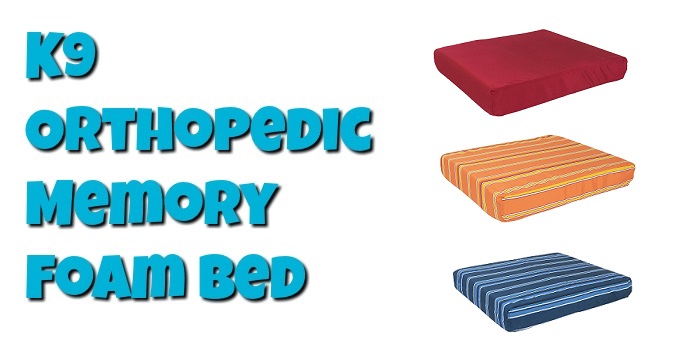 Overview
Memory foam dog beds are fantastic for supporting a dog's body and spreading the weight evenly reducing any uncomfortable pressure points for your pooch. If you want to support your pooches body, then the K9 Ballistics Orthopedic Tuff Bed represents a good chew proof option. The K9 Orthopedic features a solid foam mattress (5 inches) which means even the heaviest breed of dogs can make good use of the bed. The seams are placed in strategic positions to reduce the amount of spots a dog can exploit. K9 have opted to use Velcro instead of zippers for extra security.

There are two layers of this foam mattress. The top consists of a 1 and a half inch section of memory foam and the bottom layer is a three and a half inch layer of high-density supportive foam. This smart two-layer design minimizes pressure on joints and bones giving maximum comfort for your dog. The TUFF Flex Ballistic K9 covers feature Rip-Stop technology and are resistant to odors, water, hair and are machine washable.
K9 Ballistics have stood by their claims of this being chew-proof by offering all customers a 90-day guarantee! If your pooch manages to chew through this bed, you will get a refund.
Features
Rip-Stock Technology works to avoid tears and makes the beds extremely tough.
Industrial Strength Hidden Velcro enclosures are found on the bottom of the mattress covers to keep them out of sight, and out of mind.
Velcro is used instead of metal zippers to remove the attractiveness for chewing.
Double-Stitched Seams prevents fraying, chewing damage and snagging.
Sizes
The K9 Ballistics Orthopedic TUFF Dog Bed is available in a range of different sizes to suit your particular breed of dog.

| Size | Dimensions (Inches) |
| --- | --- |
| Small | 18 x 24 x 5 |
| Medium | 27 x 33 x 5 |
| Large | 34 x 40 x 5 |
| X-Large | 38 x 54 x 5 |
| XX-Large | 40 x 68 x 5 |
Quick Summary
Pros
Orthopedic For Maximum Comfort
Waterproof & Easy to Clean
Chew Proof Guarantee for 90 Days
Cons
Not Cozy
Rigid
Not suitable for outdoors
If you want an Orthopedic bed that your dog can sink into then this is a great choice that is hard wearing and generally resistant to chewing.
---
Orvis Rectangle Toughchew Dog Bed
Overview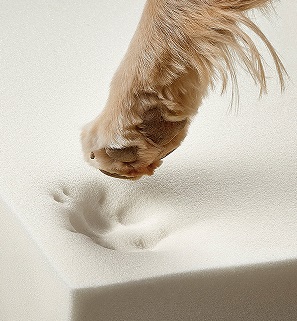 Orvis have created a range of doggy beds that not only look fantastic but are also designed to withstand chewing and abuse. The ToughChew dog bed has a full ripstop weave covering that is extremely tough and durable. The bed feels very soft to feel but rest assured – it is made from very strong materials. The bed cover is easily machine washable to remove dirt but take note: it is not entirely waterproof but is effective against small amounts of water. The fabric used is also stain resistant.
The outer cover is well designed and constructed of 840 denier nylon. The solid brass zippers are extra sturdy and are well made to withstand any chewing.
The softness and comfort of this bed originate from super soft spun polyester that would dog will sink into and love. The Polyester filling ensures that their bed will keep its shape for a long time and will be a good long-term investment for your dog. The Polyester fill will not shift around inside, go flat or clump up – Nesting dogs will especially appreciate this as they love to curl up and sink in.
Some customer reviews have reported that their puppy has been able to penetrate the cloth however we believe this is because puppies have very sharp needle like teeth when they are young. This bed would be best suited for adult dogs. Orvis stand by their products and offer the consumer a full money-back guarantee if your dog manages to chew through it. You have nothing to lose.
Available in 3 colors – Herringbone, Tartan, and Chocolate
Features
Fortified fabric with a 1000 denier rip-stop nylon cover and inner layer.
Outer surface microfiber fabric feels luxurious supple and soft while still being strong and chew resistant.
Durable and sturdy zippers give extra strength and chew resistance.
Full Chew-Proof Guarantee! -Money back if your dog can chew through the bed
Sizes
The Orvis Toughchew Dog Bed is available in a range of two sizes to suit your particular breed of dog.

| Size | Dimensions (Inches) | Dog Weight |
| --- | --- | --- |
| Large | 43 x 29 | 70-100 lbs |
| X-large | 53 x 35 | 100+ lbs |
Quick Summary
Pros
Premium look and feel
outer layer made of 1,000-denier Ripstop nylon
Chew Proof Guarantee
Cons
Not cheap
Zipper Instead of Nylon
Not suitable for outdoors
A solid example of a chew proof dog bed. A little on the pricy side but you get what you pay for in a premium luxurious feeling dog bed. Chew proof guarantee gives you peace of mind so you have nothing to lose. Give it a try!
---
Tips to Prevent Doggy Bed Chewing
Here are some helpful tips and tricks to help prevent chewing behavior. Some dogs just cannot resist the urges to chew, dig, drag and destroy their beds. For these problem dogs, you will need a heavy duty dog bed.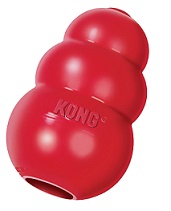 Give your dog something to satisfy their chewing urges. Provide them with a puzzle toy or dental chews will help to distract them chewing their bed or surroundings. Kong makes a range of puzzle toys that allow you to hide a treat inside – perfect for keeping a pooch busy.
Think about the placement of the doggy bed. Is it in a place of stress or distraction? Perhaps your dog would prefer being close to the family or peace and quiet.
Interrupt any bed chewing. When your dog starts chewing the doggy bed, interrupt immediately and give a toy or dental chew.
Give your dog plenty of exercise. Make sure your pooch is worn out every day. A dog that has had lots of physical and mental exercise every day are far less likely to want to chew their surroundings or exhibit and naughty behavior.
Conclusion
We hope you have found this article to be helpful in your quest to find an indestructible chew proof dog bed! We have given you the knowledge needed to make an informed decision that is based on your needs and dog. As always, we recommend you check out a variety of different dog beds and look at the advantages and disadvantages of each option to find the one best suited to you. Customer reviews are an excellent resource as they are an unbiased source and are mostly from normal dog owners like yourself.
We welcome any comments or suggestions in the comments section below. We also love to hear funny doggy bed related stories and photos.
References
1. http://thepetwiki.com/wiki/Dog_Beds
2. http://dogs.lovetoknow.com/wiki/Dog_Beds