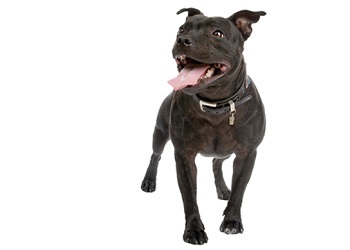 Doggy Toggery Can Help Your Pet!
We would like to extend a huge thank you for reading through our about page at DoggyToggery.com.
The Story Behind DoggyToggery.com
My name is Steve and I am the owner of Doggy Toggery. Like most of you, I was introduce to pets when I was just a young kid. I've always loved animals and dogs are one of my favorite animals. When I just a young kid, we owned a Pekingese Poodle named "Dusty". We called him Dusty because when he was just a young puppy we couldn't keep him clean. He was all white and love to go roll in the dirt every chance he got.
As I got older, I ended up learning more about various types of dogs and have owned a couple of different breeds throughout my lifetime. I've owned a Chow Chow, Lemon Spotted Beagle and Terrier Breed. My family and I have grown very close to many of the animals in our lives and love how they've become such an inaugural part of our lives.
It All Started While I Was Searching Online for Dog Diapers
I recently found myself looking at dog diapers online and their was just tons of information and options! Actually, the information was a bit overwhelming. I was looking for an online resource that would allow me to compare brands, prices, reviews, quality and other characteristics in an easy to read format. As you do your research, you'll notice that their are quite a few YouTube videos from folks sharing their thoughts about the best dog diapers for male or female dogs, but these are just the opinions of a few individuals.
The Dog Diapers Comparison Guide Was Born
I greatly appreciate the opinions of all of these people, however I wanted a more comprehensive comparison guide. Since I wasn't able to find one anywhere else online, I decided to create one myself. After literally spending hours researching this information, I have created the Ultimate Dog Diapers Guide! It's a comprehensive, interactive table that lets you analyze information on 40+ of the top dog diapers on the market.
In the spirit of open disclosure, I haven't tried every single doggy diaper on the market, but you probably could have guessed that. I do feel like the information collected on this site is very valuable information for someone who is doing doggy diaper research online.
Our Goal Is Simply to Meet Your Needs
The goal of this website is to provide you with authoritative information in a format that easy to utilize. That way you can make the best possible diaper buying decision for your pet based on information that matters to you. As I continue to research various types of dog diapers, I will provide very in-depth reviews of diapers, videos of my own tests with diapers and additional comparative analysis. I hope that this website provides the information that you need to find the right dog diapers for your pet(s).
DoggyToggery.com is a 100% free website aimed at dog lovers. Our focus is providing dog owners worldwide with reviews, articles and unbiased product comparisons. DoggyToggery.com is supported by the affiliate commission we receive via purchases made through our links. Please feel free to contact us with questions or comments.
Doggy Toggery
2228 Meade Ave
San Diego, CA 92116
(619) 294-5969
[email protected]
http://doggytoggery.com/