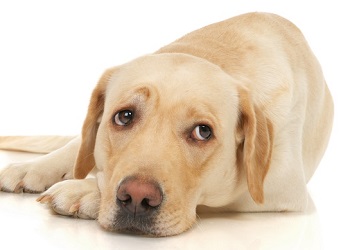 In Australia today, Labradors are popularly used as guide dogs for the blind and assistance dogs for people with a disability. They are also widely used by police and other government departments and organisations for their detection and working abilities. A far cry from what they were originally used for – retrieving fishing nets from icy waters of Newfoundland back in the 1600s.
In the 19th century, they became prized sporting and waterfowl hunting dogs in England. Their webbed paws make them great swimmers!
Labrador Retrievers were originally known as the St John's Water Dog or Lesser Newfoundland. When they came to England, they were named after the geographic area known as "the Labrador" to distinguish them from the larger Newfoundland breed.
The loveable and fun-loving Labrador Retriever is the most popular breed in Australia.

Personality
The athletic Labrador is a fun-loving, kind and outgoing breed. They are faithful and devoted to their family, thriving on attention and spending time with people.
Labradors are intelligent, adaptable and easily trained – they simply love to please. They enjoy swimming and excel at retrieving trials. They love to fetch just about anything!
Labradors are not noisy or territorial, and because they are often easygoing and trusting with strangers, would not be suitable as watchdogs.
Upkeep
The Labrador's short coat makes them easy to care for, requiring minimal grooming and bathing.
Like all dogs, labs require regular flea, worm and tick treatment. You can find out more about this by asking your local veterinarian. Desexing and vaccination against diseases, are also important to discuss with your vet. Labradors need regular exercise, otherwise they can become mischievous and pile on unwanted kilos. A daily walk or run around the park is a must to keep these dogs happy and healthy.
Labradors also have a reputation for their love of food and without adequate exercise can become overweight, increasing the risk for developing joint problems and diabetes. Osteoarthritis is common in older, especially overweight Labradors. Consult your vet for a diet that is suitable for your Labrador.
Compatibility
Labradors are an even-tempered breed and excellent dog for a couple or family. However, like with any dog, supervision is important when around children. They are most boisterous as puppies, so take care around babies and toddlers. Their clumsy games can knock down anyone on two feet!
As they are low maintenance and easily trained for good behavior, Labradors are also ideal dogs for elderly people. Labradors are suitable for apartment-living, as long as they get sufficient daily exercise. They are reasonably active in the house and will be happiest in at least an average-sized yard.
Fact file
Breed classification Gundog
Size Medium to Large
Origin Newfoundland
Lifespan 12-15 years
Colors Yellow, black and chocolate
Cost $1200
Common hereditary problems Hip dysplacia, osteochondritis dissecans (OCD) and progressive retinal atrophy (PRA).